Apr
16
Today's Third Rail Topics:
Is Agenda 21 Coming to Your Town or County?
If you are hearing or seeing the terms "Sustainable Development", "Smart Growth", "Smart Planning" or "Green Team" within the proceedings of your city or county government, then you can be assured Agenda 21 is coming to where you live.
Why should you care?
Because the only thing that central planners behind the global to local initiatives being proposed for your community that is NOT going to be sustainable if implemented, will be personal property rights - unalienable rights to your own property -- the very rights your so called elected officials swore an oath to uphold.
Letter to Scott County, Iowa Board of Supervisors
Number one resource to learn more about the Agenda 21 plan - born out of the United Nations - is http://www.FreedomAdvocates.org.
Here's an excerpt from a River Cities' Reader editorial entitled Rubber-Stamping Agenda 21 Starts in Scott County:
Apr
10
Today's Third Rail Topics:
NOTE: Saturday April 9th's Show was a technical disaster from the 5 minute mark to bottom half of the hour. We DID recover for the second half of the show. My sincere apologies! Below are the links to the audio clips and video links where available on the topics I covered (or wanted to cover but could not due to tech difficulties) during the show.
Clyde Cleveland's Minnesota Tour for Common Sense Revisited
Visit: www.CommonSenseRevisted.com for the 5 Day Tour Dates and Locations beginning this Sunday April 10th
Obama is CEO of Corporation (Not President of our federal government?!) Says Florida Representative Col Allen West to Judge Napalitano
Audio clip from full video: http://www.thirdrailblog.com/audio/ColWest.ObamaCEOCorportation.mp3 - 32 secs
Tags:
Apr
3
If you can answer this question, then you don't need to watch the video linked below:
Why are there still ridges on the edges of the federal reserve's quarters?
THIS IS FIFTEEN MINUTES OF MUST WACH/LISTEN COMMENTARY AND ANALYSIS
http://www.youtube.com/watch?v=-XWAZfAOwHk
I have not yet read/heard a more concise explanation of the importance of the guilty verdict (and subsequent naming him as a domestic terrorist) in Bernard von NotHaus' Liberty Dollar trial, than Peter Schiff does here in a 15 min video clip.
So many common sense statements regarding counterfeiting, evidence and fraud that our own fed reserve system is guilty of and are the very things BVNH was convicted by a federal legal system and is potentially going to prison for.
Schiff puts things in perspective like no other here.
Schiff asks rhetorically, "Who is Bernard terrorizing?"
The only people terrorized by Bernard's medallions are the federal reserve system, with the courts doing their bidding.
As Schiff puts it, "If you want to outlaw bartering, then go about doing it. Bernard was not counterfeiting. In fact the goods he produced had more value to its owners now than when they were acquired."
Counterfeiting is when you pass something along that is worth less than what it purports to be.
Tags:
Apr
2
Today's Third Rail Topics:
The Expatriation Act Explored
Courtesy the PAC In Law website
http://www.pacinlaw.org/fourteenth/part_5.php
Sheriff Richard Mack

Richard Mack addressed a crowd of nearly 200 in Fairfield, IA on Sunday March 27, 2011. In his address he emphasized the verbiage from Anotnio Scalia, Supreme Court Justice in the historic ruling from 1997 that overturned portions of the Brady Bill which attempted to control the actions of sheriff's in the counties under threat of being arrested.
Full text of the supreme court ruling:
http://www.law.cornell.edu/supct/html/95-1478.ZO.html
Full video of Sheriff Mack's Iowa presentation forthcoming.
Check out Sheriff Mack's book: The Victory for State Sovereignty - Mack/Printz v. USA http://www.sheriffmack.com/index.php/books-by-richard-mack
Morris Dees, Founder of SPLC Gives Speech in Rock Island, IL: "Building the table to benefit the entire nation."
Mar
26
Today's Third Rail Topics:
Treynor, Iowa Terror Drill Planned by EMA/Homeland Security - Canceled.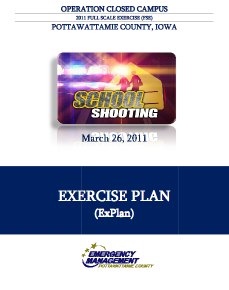 Mar
26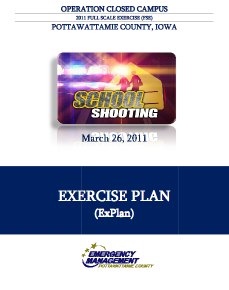 Original Document -- Proof of the Terror Drill in Treyonr, Iowa - Scheduled for March 26, 2011 - Canceled.
Sioux City Journal Drill Canceled Due to Threats
"Residents who did not want to go on camera say they oppose the drill because they feel it negatively portrays people who peacefully oppose illegal immigration."
Pages 12-13
"Exercise Scenario
Terrorism - the unlawful use of force and violence against persons or property to intimidate or coerce a government, the civilian population, or any segment thereof, in furtherance of political or social objectives. (28 Code of Federal Regulations, Section 0.85)
DISCLAIMER
Although some demographic, geographic and institutional names are accurate to the jurisdiction the exercise takes place in, the details and circumstances of the exercise scenario are completely fictitious. Details and circumstances of this scenario reflect no actual conditions, attitudes or current threat assessments in or around Pottawattamie County, the City of Treynor, its Citizens or the Treynor Community School District.
Scenario Set-Up:
Mar
19
Today's Third Rail Topics:
Bernard Von NotHaus, Founder of NORFED and Liberty Dollar, Found Guilty on 4 Counts & Called Domestic Terrorist
from the DOJ news release
"Attempts to undermine the legitimate currency of this country are simply a unique form of domestic terrorism," U.S. Attorney Tompkins said in announcing the verdict. "While these forms of anti-government activities do not involve violence, they are every bit as insidious and represent a clear and present danger to the economic stability of this country," she added. "We are determined to meet these threats through infiltration, disruption, and dismantling of organizations which seek to challenge the legitimacy of our democratic form of government."
Full release at: http://charlotte.fbi.gov/dojpressrel/pressrel11/ce031811.htm
June 2009: Feds Take $9M in Precious Medals and Arrest von NotHaus
Tags:
Mar
12
Today's Third Rail Topics:
Special Guests: Julian Heicklen and James Cox
Julian Heicklen in New York
Julian Heicklen has been indicted in a federal court action for attempting "to influence the actions and decisions of a grand and petit juror of a court of
the United States, to wit, the United States District Court for the Southern District of New York, upon an issue and matter pending before such juror, and before a jury of which he was a member, and pertaining to his duties, by writing and sending to him a written communication in relation to such issue or matter, to wit, HEICKLEN distributed pamphlets urging jury nullification, immediately in front of an entrance to the United States District Court for the Southern District of New York, located at 500 Pearl Street, New York, New York. (Title 18, United States Code, Section l504.)
Full indictment document: https://s3.amazonaws.com/s3.documentcloud.org/documents/70771/heicklen-i...
Mar
5
Today's Third Rail Topics:
Books To Read
Rouge State by William Blum
Family of Secrets by Russ Baker
Confessions of Economic Hit Man by John Price
The County Sheriff, America's Last Hope by Sheriff Richard Mack
Jury Nullification Issues on the Rise
Julian Heicklen in New York
Wall Street Journal
http://blogs.wsj.com/law/2011/02/25/jury-nullifcation-advocate-legal-adv...
New York Times
http://www.nytimes.com/2011/02/26/nyregion/26jury.html?_r=1&hp
Julian's Own Account of Proceedings
http://tyrannyfighters.com/progress-report-2011-02-26/#more-278
Florida ACLU Fights for FIJA
http://florida.fija.org/aclu-challenges-courthouse-ban-on-protected-spee...
PDF copy of the petition filed today is available here:
 http://www.aclufl.org/pdfs/2011-03-02-FIJAPetition.pdf
PDF copy of the Appendix to the petition is available here: 
http://www.aclufl.org/pdfs/2011-03-02-FIJAPetitionAppendix.pdf
Alternatives to the Fiat Federal Reserve On the Rise?
http://www.foxnews.com/politics/2011/03/04/utah-house-passes-recognizing...
 
"The House voted 47-26 in favor of the legislation that would also exempt the sale of gold from the state capital gains tax and calls for a committee to study alternative currencies for the state.
Feb
26
Today's Third Rail Topics:
"This is classic political advocacy," Christopher T. Dunn, associate legal director of the New York Civil Liberties Union, said of Mr. Heicklen's pamphleteering. "Unless the government can show that he's singling out jurors to influence a specific verdict, it's squarely protected by the First Amendment, and they should dismiss the case."
But Daniel C. Richman, a former prosecutor who teaches criminal law at Columbia, said there was an interest in ensuring the integrity of the jury process. "The government has to walk a fine First Amendment line bringing these charges," he said, "but lawless jury behavior is certainly of concern to it, too."
2009-11-09 Raw footage of the arrest of Julian Heicklen
Common Sense Revisited on National Tour!
Meet Clyde Cleveland in person. He is on a national tour right now promoting Common Sense Revisited and Bottom Up government whereby the people reclaim their indigenous authority and power.
ATLANTA
Thursday, February 24th, 6:00 p.m.
510 Briscoe Blvd NE